We have had a busy week/weekend this week. Fun, but busy. We're hosting this weekend, so I'm not sure how much reading I'll get in.
When I went to the library this week, I found out that David is old enough to do the summer reading program. I just have to read 30 books to him (that will take me all of one day), and then he gets several gift certificates. Works for me. Here is a small selection from our library bag for this week.
David's pick: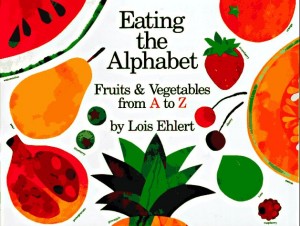 Eating the Alphabet – Lois Ehlert. This is especially a fun book for this fresh-produce-all-the-time-season. David's learning some letters too.
I ordered for David: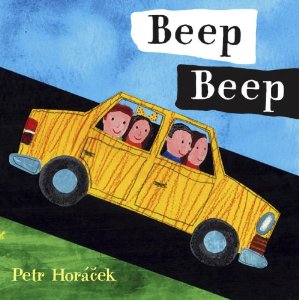 Beep Beep – Petr Horacek. David loves this book – cars and grandma's house – what is not to love?
For me: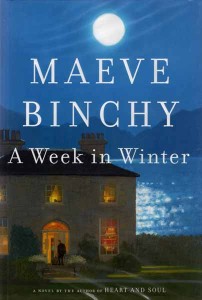 A Week in Winter – Maeve Binchy. Haven't started reading it yet. . I'll let you know if it's a hit.  I found it on the new book shelf while David was chatting with the library ladies. I have to be quick before he starts running all over the place.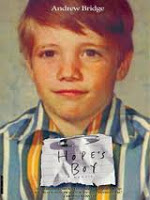 Hope's Boy – Andrew Bridge. Loved it. Read about it here.