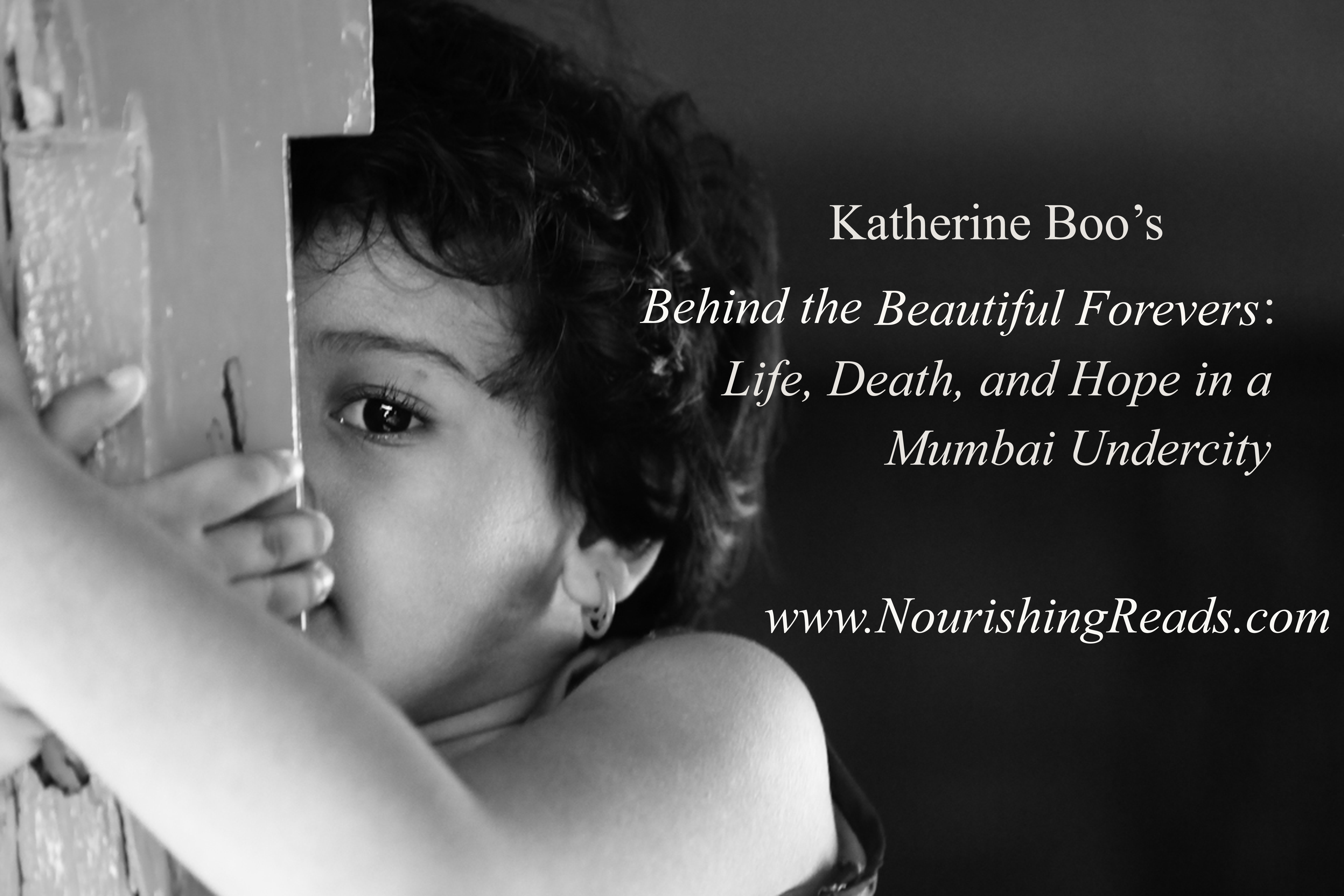 I discovered a new genre I like: narrative nonfiction. This is a great read. (And, by the way, a winner of the 2012 National Book Award.)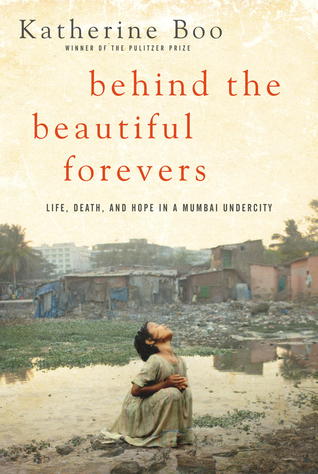 Here's a little of the background: journalist Katherine Boo spends three years learning the stories of people living in the Mumbai undercity of Annawadi. Behind the Beautiful Forevers is the result of her work.
I am very fascinated with India. Even though I love Indian food and I have a sari in my closet, I don't really know that much about what life is like there. Katherine Boo helped me understand one segment of the Indian population: people living in a makeshift settlement community outside the Mumbai airport. She mostly focuses on the lives of the children and youth, although she does write about the experiences of their parents as well.
You will meet Abdul, a quiet Muslim boy (or man, he doesn't know his age), who makes his living by serving as a middle-man between the "scavengers" who find pieces of valuable trash and the companies who use the scrap metal.   And then there's Manju, a college student who runs a school in her home for settlement children.  I have to mention Fatima, the one-legged woman, who sets herself on fire and starts a series of events that greatly affects Abdul's family.
It's hard for me to summarize this book because of all the different stories of all the different families.  If you enjoy learning about different cultures or are as fascinated by India as I am, you might want to check it out!  For myself, I know that I need to keep reading about places and people that are different than me – in order to grow in compassion and gain perspective.
Photo Credit: VinothChandar / Foter.com / CC BY