David's picks: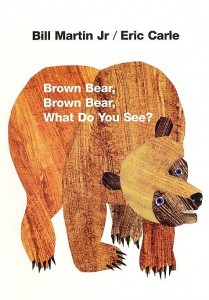 Brown Bear, Brown Bear, What Do You See? -Eric Carle:  Great book. I don't know how many times David has picked this, even though we have it at home.
My Clothes/Mi Ropa – Rebecca Emberley: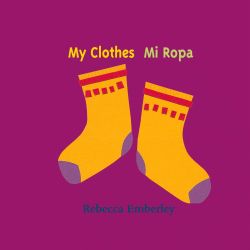 I guess David wants to learn Spanish.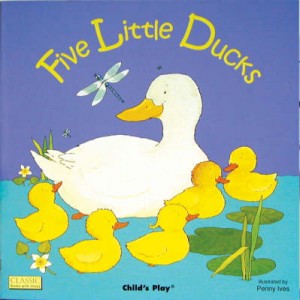 Five Little Ducks – Rebecca Emberley: The little holes in the pages are David's favorite part.
I ordered for David: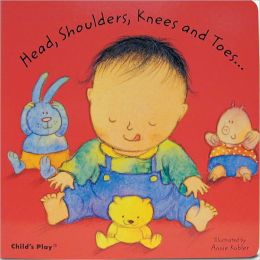 Head, shoulders, knees, and toes-Annie Kubler: David says "no" every time I start reading this one, so I'm guessing that he's not a fan.
Teddy Bear, Teddy Bear –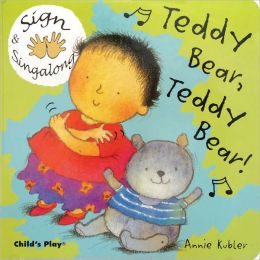 Annie Kubler: We like to act this one out. David now knows how to turn around.
I ordered for myself: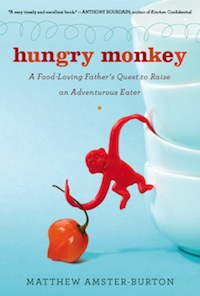 Hungry Monkey: A food-loving father's quest to raise an adventurous eater – Matthew Amster-Burton: A very entertaining book – fun snippets and yummy-looking recipes. I don't know why I decided to read it while experimenting with the GAPS diet – I want some cheese!!! (and chocolate and bread)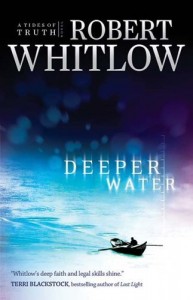 Deeper Water: A Tides of Truth Novel. – Robert Whitlow: I decided to try some Christian fiction again- this time a legal drama. It was kinda interesting, but I'm not sure if I'll read the others in the series or not. I have always had a fascination with the law, but never enough to seriously consider law school.