These two books were a good fit for both David and I. I didn't have to paraphrase, and he didn't lose interest. (I can't say that I never lost interest. . . but that's because I read them several times a day!)
Building a House by Byron Barton.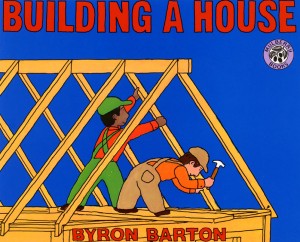 Barton uses simple languages and simple pictures to show how a house is built. I would have loved to have this book while our neighbors were building their place.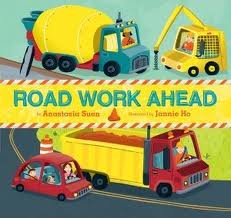 Road Work Ahead by Anastasia Suen. This is perfect for a little boy who loves cars, diggers and anything construction-related. Colorful pictures and simple sentences give glimpses of different types of road work.