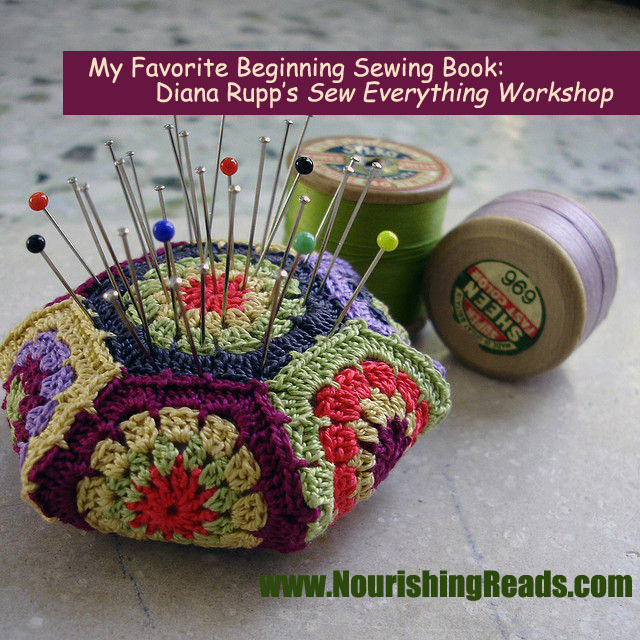 Photo credit: *Leanda / Foter.com / CC BY-NC
I'm new to the sewing world, so I thought I'd share a book with other beginners out there: Sew Everything Workshop: The Complete Step-by-Step Beginner's Guide.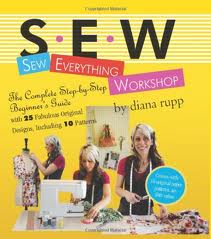 I  know that there are plenty of beginning sewing books out there. I chose this book, you may choose to use another. This book helped me conquer a lot of my sewing-related fears. Diana Rupp includes  background information such as supplies, terminology, and types of fabric, but also plenty of sewing projects to keep you busy. I've made several of the projects using the instructions she gave: pincushion, sewing machine cozy, & kitchen apron. I've also used the project instructions as sort of a guide for projects I've made on my own – a pencil skirt and a patchwork quilt. Diana includes 25 projects, 10 of which have paper patterns.
I like many things about this book, such as her writing style and helpful photos, but perhaps the thing I like most is the variety of projects and their timeless quality. Diana includes four types of projects: clothing, accessories, home, and gifts, and although this book is several years old, I don't look at the projects and think "Wow, that is so outdated." If you want to see photos of what other people have made check out this Flickr group (I'm too lazy to take photos of my own work. . maybe someday.)
Do you sew? How did you learn?  Any sewing books you'd recommend?