I've read a lot of duds this summer. But since I don't blog about those, I thought I'd share some of my recent favorite reads.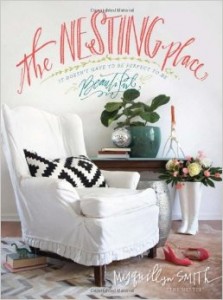 The Nesting Place: It Doesn't Have to Be Perfect to Be Beautiful by Myquillin Smith. This has been a wonderful inspiration for me as I work at turning our new (old) farmhouse into a home. I love how it is not just about decorating – but about the heart behind it. Smith also blogs at www.thenester.com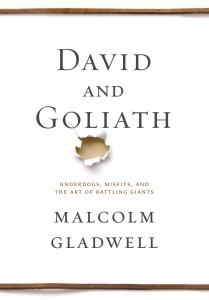 David and Goliath: Underdogs, Misfits, and the Art of Battling Giants by Malcolm Gladwell.  I laughed, I cried, I stopped to read interesting things aloud. . .and I even found surprising connections to my Anabaptist faith. I guess I should have seen that coming.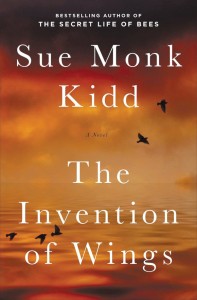 The Invention of Wings by Sue Monk Kidd.  I was pleasantly surprised to find that Kidd based this captivating book around the life of abolitionist Sarah Grimke.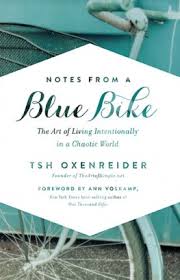 Notes from a Blue Bike: The Art of Living Intentionally in a Chaotic World. I enjoy Tsh's style, and although not everything was a terribly new idea to me, I did enjoy Tsh's thoughts on education and travel with children.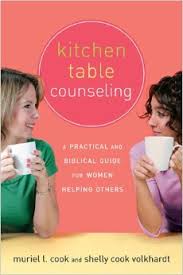 Kitchen Table Counseling: A Practical and Biblical Guide for Women Helping Others by Muriel Clark and Shelly Volkhardt. This is a non-academic read on the art of informal biblical counseling. I found it helpful as a I continue to ponder my vocation, while taking a break from counseling at the local pregnancy clinic.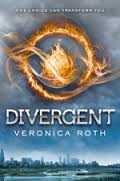 Divergent by Veronica Roth. I love being a part of a book club because it exposes me to many new books and genres. This is an example of a book I never would have picked up myself. I enjoyed it.