I love that David is as much of a bookworm as I am. Here are our favorite picks from this past week: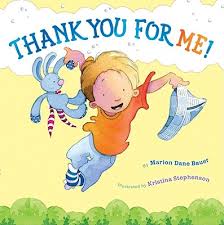 Thank You For Me! by Marion Dane Bauer.  I had no idea this was a book that included prayer – a great bonus!  Each night we thank Jesus for things from the day. Recently David has been saying "Thank You Jesus for something."  This book gives him more ideas.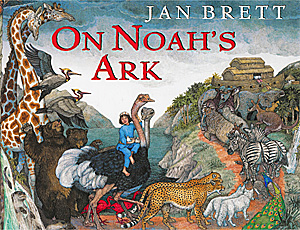 On Noah's Ark by Jan Brett. I love Jan Brett, but I had assumed that none of her books would be appropriate for a two-year-old. This was a hit for us. The illustrations are the best for Noah's Ark that I've found. We learned a new animal: flamingo.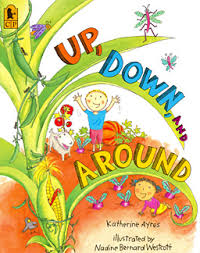 Up, Down, and Around by Katherine Ayres. This is the wrong time of year for this book, since it's all about growing a garden. I thought I'd still include it though so I wouldn't forget about it for next year.  Ayres describes which plants grow up (peppers, broccoli. . . ), which plants grow down (carrots, potatoes, onions. . . ), and which plants grow around and around (pumpkins, cucumbers. . . ). It's also super-fun.
This past week I've finished reading: Orphan Train, Ender's Game, A Can of Peas, and The Adventures of Huckleberry Finn. I started reading The Red Badge of Courage and The Forgotten Garden.